Welcome to Maison Chic Online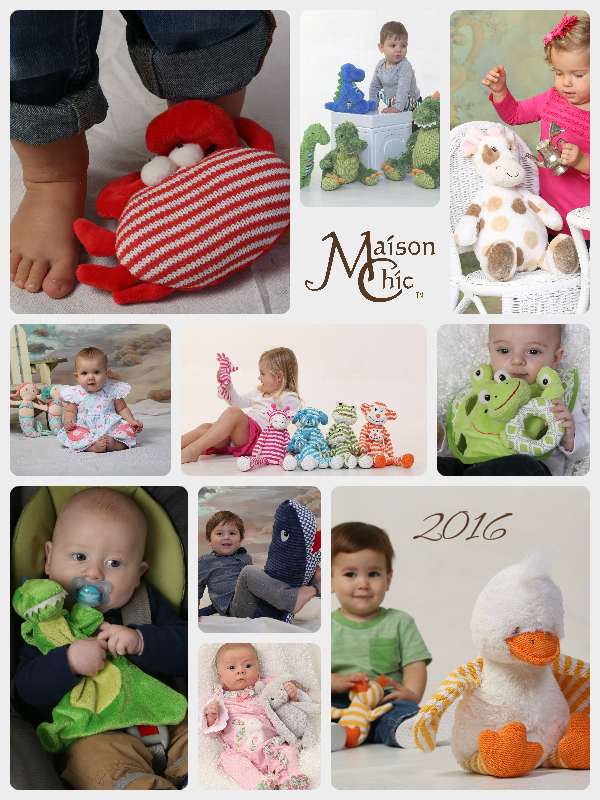 Maison Chic's New Cuddly Plush Animals are Available Now!
Our new adorable sitting animals are made with soft plush and have knit accents. All plush animals are available in a baby size (8") and medium size (10"). Can't decide between your favorites? The assortments are a great way to try them all! Each assortment contains one each of eight different animals.
Thank you for your interest in Maison Chic!
We hope you find just what you are looking for. At Maison Chic, we strive to bring you fun and unique items that make great gifts for babies and children. Our products have a handcrafted look and are unique to Maison Chic. Our collections are designed for ease of display at the retail level and layered gift giving. To maintain exclusivity, we hand print our fabrics. Small imperfections are characteristic of hand printed designs. Actual product may vary slightly from pictures.
Please browse our site for all of our wholesale products. This is a wholesale only website for the convenience of our retailers. If you would like to see the prices and availability of our products, create an account today by clicking Login/Register on the top menu or the "Become A Reseller" button on the right.